We Ensure Optimal Results for All Our Clients
We offer the easiest and fastest way to recover your business debt. With over 2 decades of experience working with businesses of all types and sizes, we take pride in our professionalism and our skills in the art of negotiation.
" The only person you should try to be better than is the person you were yesterday "
ANPANANTHAN KARUPIAH
Director, P&A Smart Solution
We deliver what's Best!
Quality Services
With over 2 decades of experience in the credit recovery business, we can offer you the best solutions regardless of the size and type of your industry. Our talented team of specialists are skilled not only in recovering debt but also in approaching debtors with empathy and a human touch so that you can retain your valuable relationship with your customers.
We deliver what's Best!
Helping you to Achieve Success
We emphasize on training and development to promote personal and organizational skills to maximize productivity and efficiency. Our professional collection staff are always ready to listen and assist you in every possible way.
Awards and Memberships
Malaysia HR AWARDS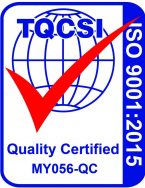 ISO Certified